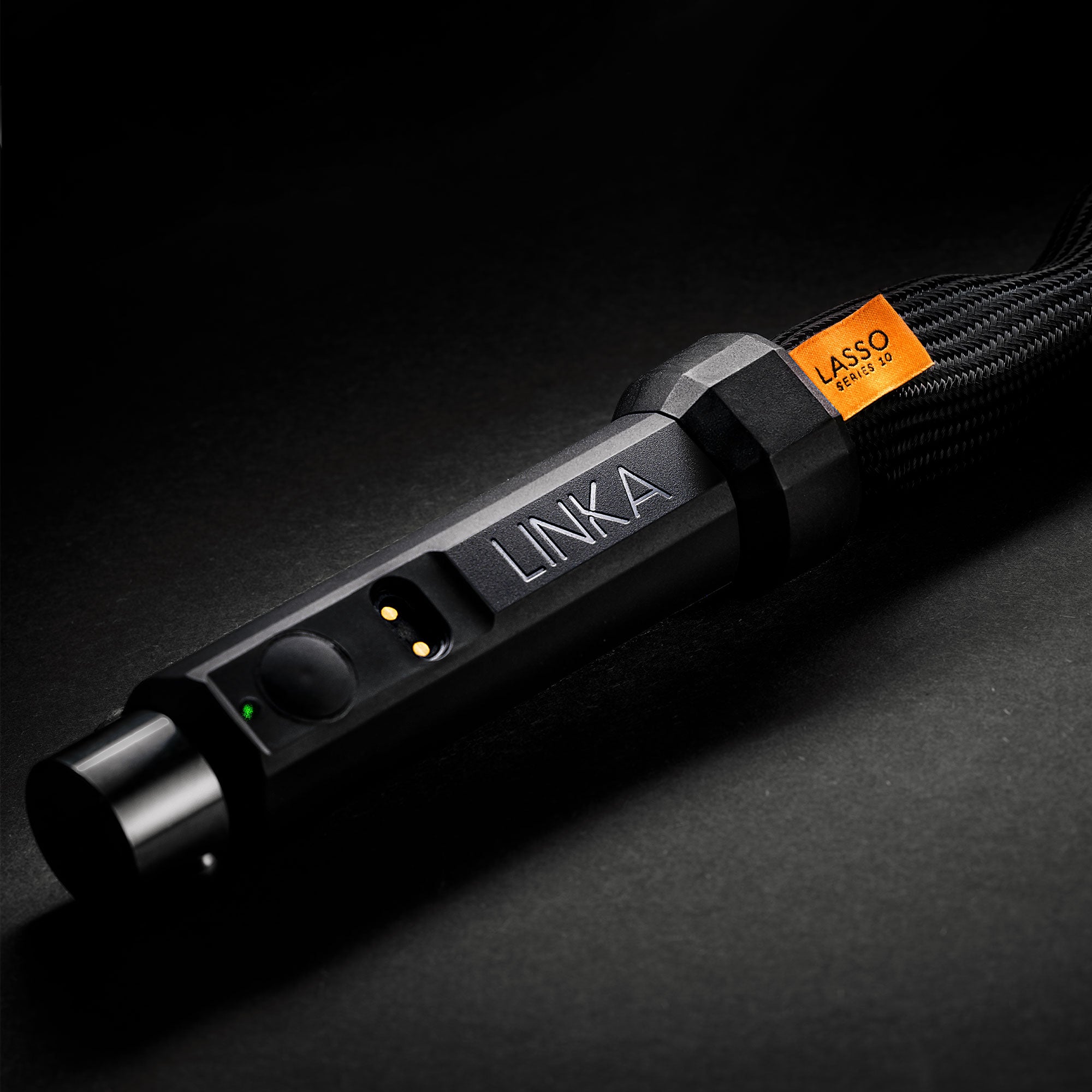 LASSO 10 Moto
10mm square chain x 140cm length
---
LINKA® LASSO is the world's first smart chain lock to meet all your locking needs from securing bikes, e-bikes, skis, snowboards and gates to garage doors, watersports equipment, motorcycles and scooters.
LINKA®'s meticulous effort to select the highest quality materials alongside LINKA®'s innovative smart technology offers the pinnacle of security, convenience and ease of use.
Never get stranded or lose keys again with

 

keyless access

Ultra-fast locking and unlocking in under 1 second

ART-III and Sold Secure Gold certified

 

(Pending completion: September 2023)
LASSO's

 

square manganese hardened steel chain

 

withstands the harshest attacks — bolt cutters, hacksaws, crowbars, hard-pulling hammers and more
Solid stainless steel lock frame

 

and

 

reinforced impact-resistant TPU overmolded shell

 

deliver strength and resilience deterring thieves

Built for lasting performance and

 

incredible durability
100% recyclable PET sleeve protects your property from damage
Industry-first 5 year warranty
SmartMotion Key

 

compatible

 

(sold separately)
LASSO 10 Moto

 

is ideal formotorcycles and scooters.
---
Pre-order LASSO 10 Moto today. Shipping begins in September 2023.
Return or exchange within 30 days
LASSO 10 Moto
Keyless security redefined.
56% of people lose keys. LINKA gives you 4 ways to unlock. Never get stranded. With LASSO's smart technology, access and unlock your LASSO with smartphone (Android/iOS), Apple Watch, SmartMotion Key or unique Phoneless Access Code (PAC).
LASSO 10 Moto
Ultra-fast locking.
LASSO's patented Quick Lock is fast — lock and unlock in under 1 second. No keys, no fumbling in the cold, rain or at night. Just Quick Lock and go.
ART 3 & Sold Secure Gold Certified*
Tougher than tough.
Bolt Cutter Resistant
Designed to give you peace of mind, LASSO is engineered to resist attack from multiple tools including hammers, bolt cutters, hacksaws and crowbars.
Resists 2,000 lbf
Using state of the art equipment, LASSO can withstand up to 2,000lb-f (9 kilonewtons) pull force. Good luck getting through that!
Independently Tested
Rest assured, your property can be insured when locked with the ART 3 and Sold Secure Gold certified LASSO.
*Certification pending completion in September 2023.
LASSO 10 Moto
Lock everything.
LASSO secures your bike, e-bike, garage gate, motorcycle or scooter. It's the flexible lock solution you've been waiting for.
Need something even longer? Tether multiple LASSO Smart Chain Locks to the desired length and unlock with just one app.
LASSO 10 Moto
Rugged by design. Built to last.
LASSO is engineered for lasting-performance and incredible durability. LASSO exceeds the military-grade drop test standard (MIL-STD-810G) on height and impact surface (concrete).
LASSO boasts 5,000 lock and unlock cycles and operates under extreme conditions from -4°F to 150°F (-20°C to 65°C).
Quality
High-grade materials.
The square manganese hardened steel chain withstands the harshest attacks — bolt cutters, hacksaws, crowbars, hard pulling hammers and more. Designed with a 100% recyclable sleeve to protect your property from damage, the solid stainless steel lock frame and reinforced TPU overmolded shell delivers resilient strength — the toughest smart chain lock to secure your property, LASSO.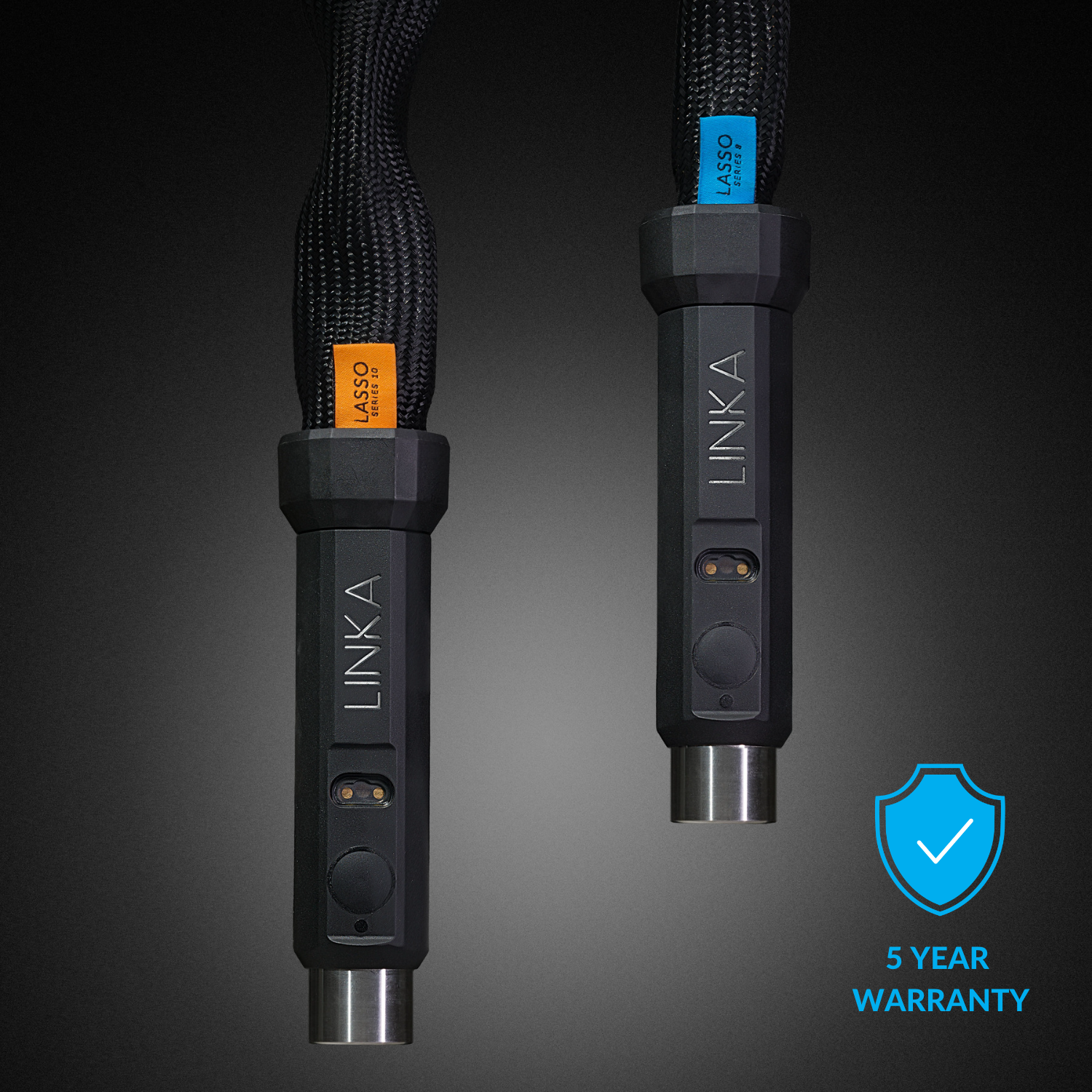 LASSO 10 Moto
5-year warranty
The new generation of LASSO Smart Chain Locks is so reliable and strong — we're providing a 5-year warranty on LASSO for the ultimate peace of mind.
Convenience and ease
No phone, no problem.
Don't worry if your phone battery dies. Simply enter your unique phoneless access code (PAC) into your LASSO and you're back on the road in no time.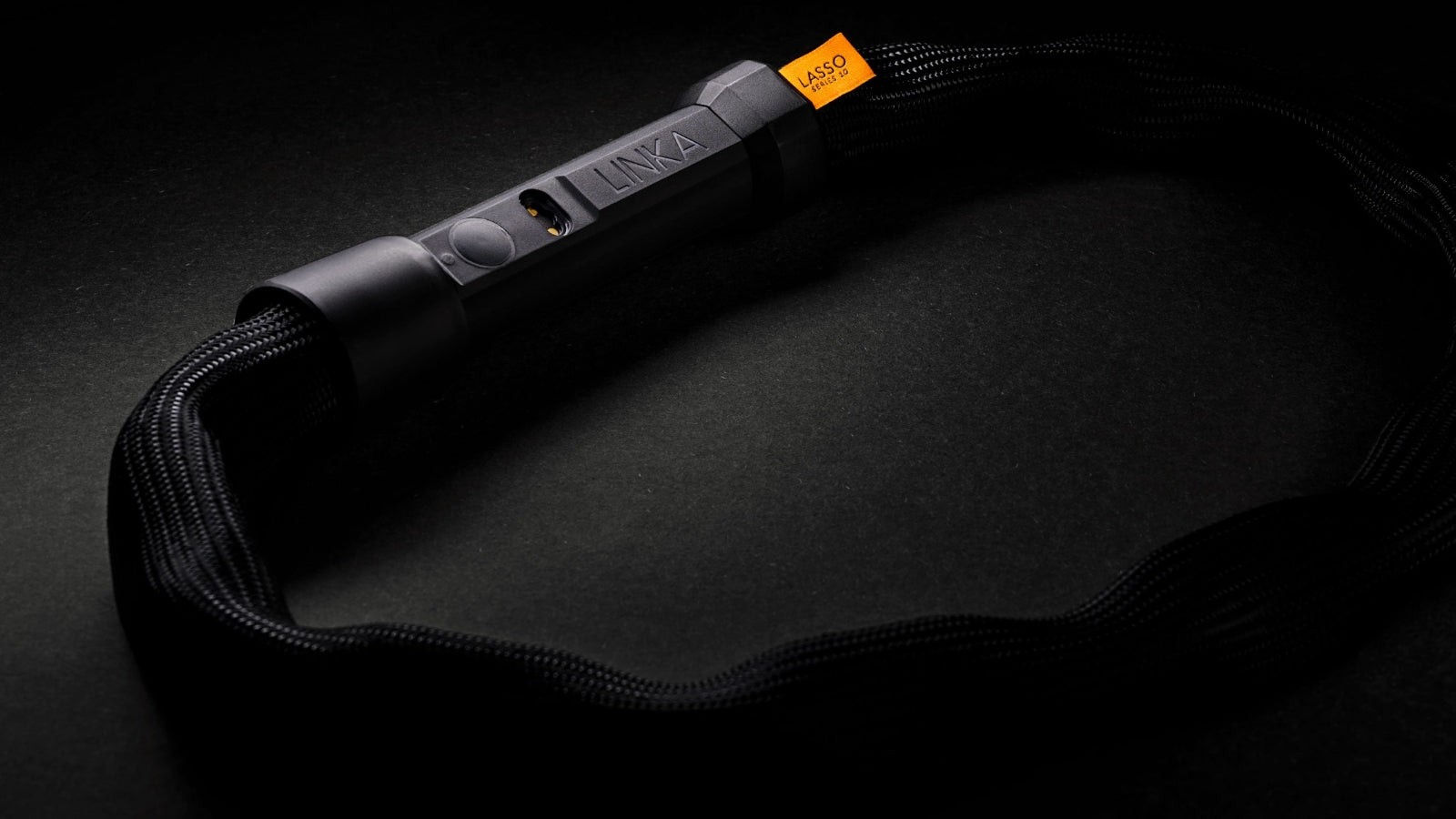 Power and performance
Less recharging, more rides.
With up to 2 months of battery life, when used with the LINKA app only, spend less time recharging your lock and more time on planning your next ride.
SmartMotion Key
Be smart. <br> Unlock hands-free.
4
SmartMotion Keys
Pair up to 4 SmartMotion Keys to your LASSO. Once paired, unlock LASSO hands-free. No smartphone app needed.
300%
LASSO's battery life increase
LINKA's SmartMotion Key only broadcasts when in motion, saving significant energy and extends your LASSO's battery life from 2 to 6 months once paired.
Alarm Mode
Deter thieves.
Activate the LASSO Alarm Mode by double tapping on the home button. An alarm alerts unwanted movement. In Travel Mode, the alarm remains deactivated so you can ride the train, or bus without triggering the alarm.
IP 67 water & dust resistant rated
All-weather ready.
Tested against the elements, LASSO is IP 67 water resistant. LASSO can be submersed under water up to 1 meter for 30 minutes.
Remote sharing
Share with friends anywhere.
Provide access to LASSO with friends and family remotely, from anywhere in the world.
Obsessively engineered. Designed in California.
At LINKA, we tirelessly strive for the utmost quality. Our meticulously designed Smart Locks embody unrivaled security, ease and convenience. With cutting-edge technology, we offer unparalleled security and peace of mind. Collaborating with expert partners from the United States, Germany, Korea and China, precision and attention to detail are brought to life with you in mind.
LINKA LASSO is our toughest and smartest lock yet, proudly designed and engineered in California.
Compare LASSO
Which LASSO is right for you?
Not sure which one to choose? Compare LASSO and choose the best smart chain lock for you.
Currently viewing
Currently viewing
Ideal for
Bike, E-Bike, Kick Scooters, Gates, Kayaks, Skis, Snowboards
Bikes, E-bikes, Scooters, Gates, Cargo Bikes
Protection Sleeve
100% Recycleable Polyethleyene (PET)
100% Recycleable Polyethleyene (PET)
100% Recycleable Polyethleyene (PET)
Battery Life (with SmartMotion Key)
Battery Life (with App only)
Smart Watch Compatibility
Frequently Asked Questions
Learn more about how LASSO works.
Can I use LASSO on a scooter or motorcycle?

Yes, your LASSO can secure anything that you would usually use a chain and lock for. For the highest level of security for your bicycle we recommend threading your LASSO through your vehicle's frame.
When securing your motorcycle we recommend threading LASSO through your bike's rear rim.
Your LASSO can also be used to secure any other objects you would usually secure with a lock and chain, such as a garage gate, barn door or kayak. 
Can I link multiple LASSOs together?

Yes, LASSOs can be daisy chained together to make extra long LASSO Smart Chain Locks. Each additional LASSO should add about 1 meter of length. Keep in mind you will have to add all the LASSO to your devices in your LINKA app, to make sure you can lock and unlock the appropriate LASSO within the daisy chain. Unpaired LASSO's will not initiate locking.
No, LASSO does not offer GPS tracking capabilities. If you would like to have this feature for your bicycle, we suggest looking into our LEO 2 Pro. If this is a feature you would like added to LASSO, please let us know by emailing us at ideas@linkalock.com
Is LASSO rain or waterproof?

LASSO Smart Chain lock is IP67 certified. Which means it is safe to use in rain or even if you park your bike over a puddle. That being said, your LASSO Smart Chain lock should not be fully submerged nor should it be used to secure things underwater. 
What happens when my phone dies?

Your LASSO can still be opened using your Phoneless Access Code (PAC) that was created during your initial LASSO pairing and setup.
How long does the LASSO battery last?

Under standard use cases, your LASSO battery should last 2 months before you need to charge it again. Remember you can always check your current LASSO battery status while in the LINKA app and within range of your LASSO Smart Chain Lock. For extended battery life, pair a LINKA SmartMotion Key with your LASSO to extend from 2 months to 6 months of battery life before recharging!
How long does it take to charge LASSO?

Depending on the USB wall AC plug you use, your LASSO can be fully charged in as little as 2 hours. We recommend using a USB wall charger that can provide a minimum of 1 amps output. 
Can I link my SmartMotion Key to LEO 2/LEO 2 Pro and LASSO?

Yes! One SmartMotion Key can work with up to four (4) LINKA devices that could be LASSO or LEO 2/LEO 2 Pro.
How many SmartMotion Keys can I set up for my lock?

You can pair up to four different SmartMotion Keys with your LASSO Smart Chain Lock. 
Can I charge or replace the battery in my SmartMotion Key?

You can replace your SmartMotion Key battery with a standard CR2032 battery.