Our story
Bike security by real cyclists
We've come a long way since our first Kickstarter campaign. We're all grown up, leading the global market in smart bike security but we never forget our roots and why we're doing this.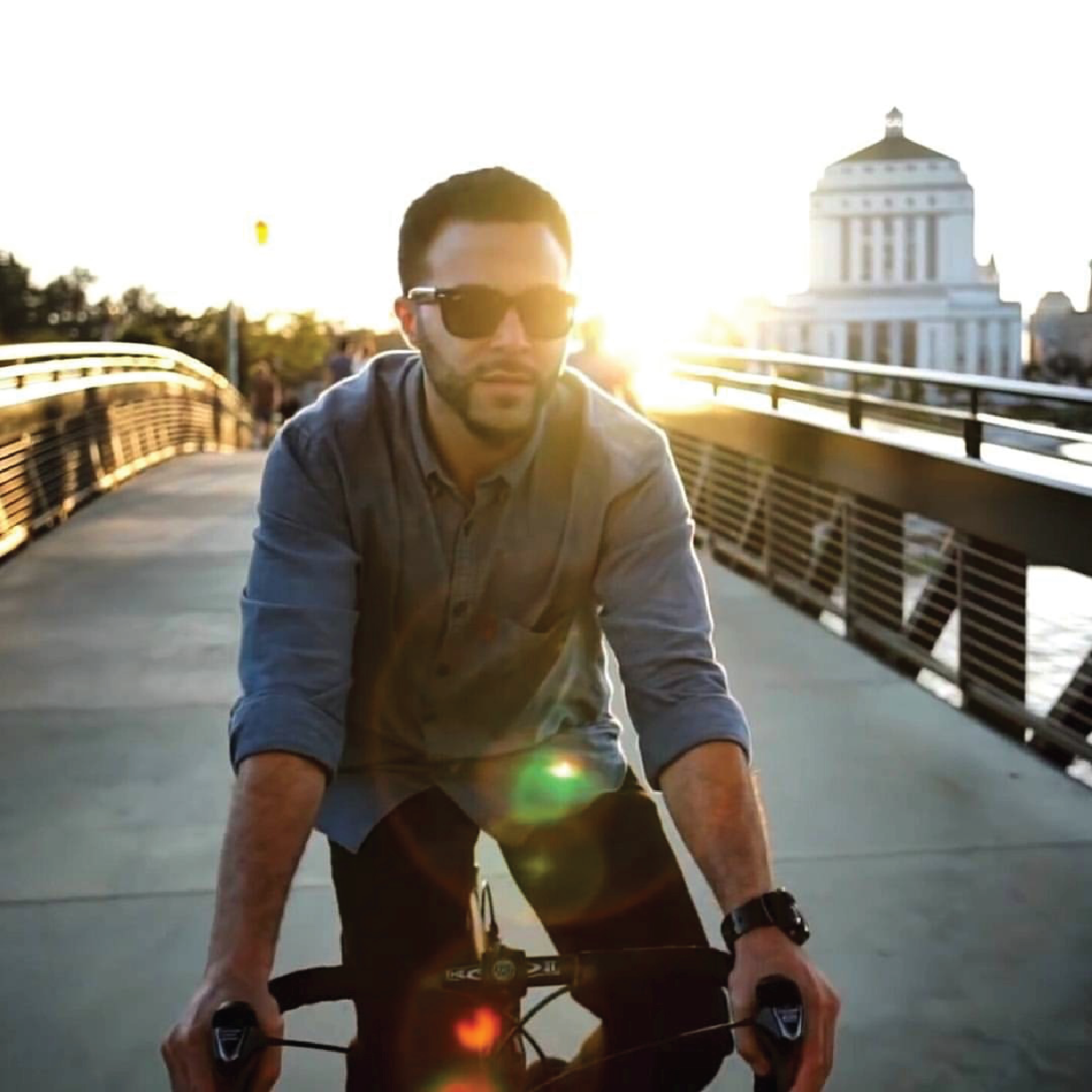 Humble Beginnings
Growing up in Queens, NY and living in Oakland, CA, LINKA founder Mohamed Mohamed (or 'Mo' to friends) is no stranger to urban cycling - and near obsessed with the need for dependable bike security. As a daily bike commuter and a mechanical engineer, he began to develop LINKA in 2014 when he could not find a keyless lock that met his standards for security and ease of use. Over the next several months, Mo interviewed 300 riders to identify every gap that existing locks did not fulfill and uncovered new features that urban cyclists needed. One weekend, he spent hours sitting in front of the UC Berkeley Art Museum with a stopwatch, clocking the average time it took for bikers to lock their bikes (2.5 minutes). Half of them were locked up incorrectly.
Engineering the smartest solution
Leaning on his background in automotive product design for companies like Toyota, Hyundai and Kia, Mo developed LINKA as an elegant, faster, more convenient and more secure alternative to existing locks. He presented a working prototype of the world's first mounted keyless smart bike lock at Bike Expo New York in 2015.
Becoming a world-class bike security company
Two weeks after Bike Expo New York, Mo launched his campaign on Kickstarter. Within three days, the campaign was fully funded and LINKA locks began shipping in 2016. Since then, LINKA has won the most prestigious bike design and innovation awards in the world, including the TAIPEI CYCLE d&i Gold Award and Eurobike GOLD Award. LINKA is also the FIRST electronic bike lock to be certified and approved by ART Foundation, the Netherland's most stringent and renowned bike security testing organization. With 4 patents since 2015, we are confident in providing the very best innovative smart bike security technologies.
Enabling sustainable urban mobility
Today, LINKA is sold in 65 countries and employs a team in San Francisco and Hong Kong. The full line of LINKA products now includes the LEO 2, LEO 2 Pro, which boasts e-bike compatibility, GPS theft tracking and global tamper alerts; LASSO, the world's first smart chain lock and LINKA Fleets, a comprehensive bike share management solution for bike share operators.