LEO 2 Pro GPS Theft Tracking Smart Bike Lock
---
With LEO 2 Pro's built-in GPS, track and pinpoint your bike's location with a 3m range of accuracy. LEO 2 Pro's upgraded 4G LTE connectivity including 3G/2G fallback across 200+ global networks enables remote connectivity to your bike no matter how far away you are. 
Plug-in TetherSense© (sold separately) directly into LEO 2 Pro to instantly secure your bike. Smart Fob sold separately.
---
We are currently out of stock of selected LEO 2 Pro models. We are working to replenish stock as soon as possible. Thank you for your patience!
If your region of usage is unavailable, we apologize for the inconvenience. We are working diligently to ensure we have strong reliable network coverage in your region.
Shipping within 3-5 business days.
Return or exchange within 30 days
Instant lock with TetherSense©
110dB Siren
Deter thefts with 110dB siren alarm
E-bike/Solar Plug-in Ready
Read e-bike battery % or harness the sun for endless battery life.
Secure & durable
LEO 2 Pro's matte-black powder coated die cast aluminum shell & square 9mm hardened steel shackle safeguards your bike from bolt cutters and saws.
Sensor
Triple-axis accelerometer detects unwanted bike movement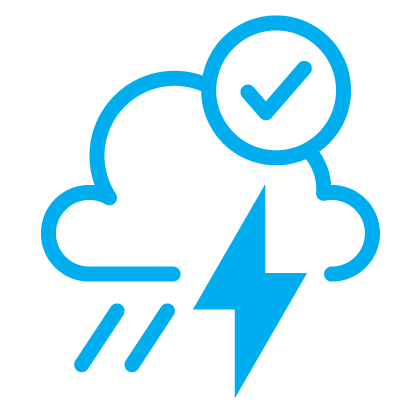 Weatherproof
IP-56 Water Resistant
60%
LEO 2 Pro's upgraded battery is 60% larger than LEO 1.
About LEO 2 Pro
Designed for e-bikes, the sleek, compact design fits even more bike frames. Fits most larger e-bike wheels and traditional bike sizes.
Size and Weight
Lock dimensions: 159 x 153 x 50mm (6.26 x 6.02 x 1.97 in)
Weight: 0.8kg (1.8lbs)
Hardened steel shackle: 68.3 x 9mm
Durable die cast aluminum frame
Color
Matte black powder coated finish
Mobile network and wireless capabilities
Bluetooth 4.2 technology ‐ Up to 30 meters (100 feet)
AES Public Key Encryption
Certification: RED, IC, FCC
GPS Tracking - high-accuracy GNSS
Cellular (4G/LTE)
Data
1 year unlimited data plan is inclusive upon purchase of LEO 2 Pro. Thereafter, the Peace Of Mind Plan can be activated for unlimited data charged at $5.00/month, billed annually.
Sensor
Triple‐axis accelerometer: detects unwanted bike movement
Temperature sensor: detects freezing and melting tactics
LED indicator
Operating temperature
-20°C to 65°C (-4°F to 149°F)
Weather resistance
IP56 standards (weatherproof)
Power supply and battery
Built-in lithium-ion polymer battery
Power for up to 5 months
Charging with LINKA pogo charger. 
Battery low notification at 30% and 10%
Bike requirements
Straight seat stay
Clearance of at least 50mm (1.9") wide x 50mm (1.9") high
Inside edge of rim to the outer edge of tire less than 110mm (4.3")
Width of tire less than 72mm (2.8")
See Fitting Guide for more help with bike requirements.
System requirements
Apple iOS 8+
Android 4.0+.
This product is rated 5.0 of 5.0 stars.
It has received 1 review.
Frequently Asked Questions
Learn more about how LEO 2 Pro works.
Can I lock without my smartphone?

You can unlock LEO 2 without your smartphone by entering the customized 4-digit passcode provided within the LINKA app or by using the LINKA Smart Fob or LINKA SmartMotion Key (sold separately.)
What if the battery dies while the bike is locked?

In optimal conditions, LEO's battery can last up to 8 months between charges. Once the battery level is below 30%, LEO sends a warning notification to the LINKA app. LEO will not lock when the battery level is below 10%. Even with a completely drained battery, LEO will 'wake up' as soon as it is plugged in.
Can I unlock my bike remotely?

There is currently no way to unlock LEO remotely. However, you can share your bike by giving friends the 4-digit passcode provided within your LINKA app or sending them an invite via the app.
Does the GPS track my location and does LINKA share this information?

LINKA values your privacy. LEO will not collect, store or share your lock's location without your permission.
Do the GPS and tamper alert capabilities require a data plan?

LEO 2's GPS tracking and tamper alerts require access to the internet in order to receive the alerts and track your bike through the app. 1 year unlimited data plan is inclusive upon purchase of LEO 2 Pro. Thereafter, the Peace Of Mind Plan can be activated for unlimited data charged at $5.00/month, billed annually.
Can I track my bike in my country?

You can track your bike in all European countries, U.S., Canada, Mexico, Australia, New Zealand, Japan, South Korea and Hong Kong.

If your country is not listed, sorry! Our cellular devices do not currently function in your geographical area but we're always looking to add more countries. Tell us where we should get LINKA running next: information@linkalock.com.
Will LEO 2 Pro fit my bike?

Read our LEO 2 Fit Guide and view a list of bikes that are compatible with LEO 2.